AlbertaTime in China #8- Last Day in Shijiazhuang
(Saturday, Oct 15/2011)
AlbertaTime in China #9 - Last day in Shijiazhuang
I'm going to start this off with a little insight I gained from my own experience.
First impressions mean a lot, and it was a cloudy, foggy day when I arrived at the Shijiazhuang Train station. You may recall I took and then showed these photos of the station area....
Well, these next shots are of exactly the same area on a sunny day...
That taught me something. 8-)
Anyways...onward with another observation: solar energy is all over the place in China (I even saw lots of these headed out into rural China on the way to Cangyanshan). Here's some examples from Shijiazhuang, taken from my hotel room on the 7th floor...

...and since it's also a shot from the same vantage point, a shot of the Shijiazhuang skyline...

Okay...time to get back down to earth... ;)
This person isn't a beggar...he's a busker, a street artist, and he's also by no means a rich man. He works for his money, though, and judging by the filled cap he has for collecting coins and bills, he has the respect of many who watch him work...
These coin operated thingys are all over the city, and reminded me of the coin-op mechanical horses when I was a kid...
Another way of making a living: sidewalk vendors of many different varieties are available all over the city, especially around meal times but almost any time there's a number to choose from.
This next fellow makes and sells peanut and sesame brittle...
...and here's a shot of a more elaborate sidewalk eatery...
..and an entire backstreet full of food vendors (these folks are serving the downtown just after all the street clothing, textile, knicknacks, leather goods, and other vendors have packed up:
...including these two very welcoming folks (who also made me some great food)
The very nice meal they provided me came to about 20 RMB total, or about $3 and I stuffed my face.
Speaking of the market teardown...
Street vendors don't have an easy life, and each day they have to set up and then tear down their carts. Here's a couple of shots of the teardown time...
Mind you, the market carts and sidewalk vendors aren't the only places to eat at all. Here's some shots of other alternatives. First, a downtown food court packed with a range of restaurants...
...and a couple of familiar names...
There are a number of each franchise in the city.
And in the evening, besides the many restaurants, there are also clubs offering, food, drink and entertainment...
..and for entertainment, there's also live theatre...
...or other performances at places like the Hebei Arts Center (pictured here alongside some highrises)...
Here's some other shots of Shijiazhuang during the day.
...a pooch and his friend
...a department store entrance...
...and just some other, random, day shots...
By the way, I've mentioned the traffic...well, downtown, many streets can be crossed underground by way of these glass-enclosed staircases...
...that lead to these underground walkways:
...which gets me to some more shots of Shijiazhuang at night...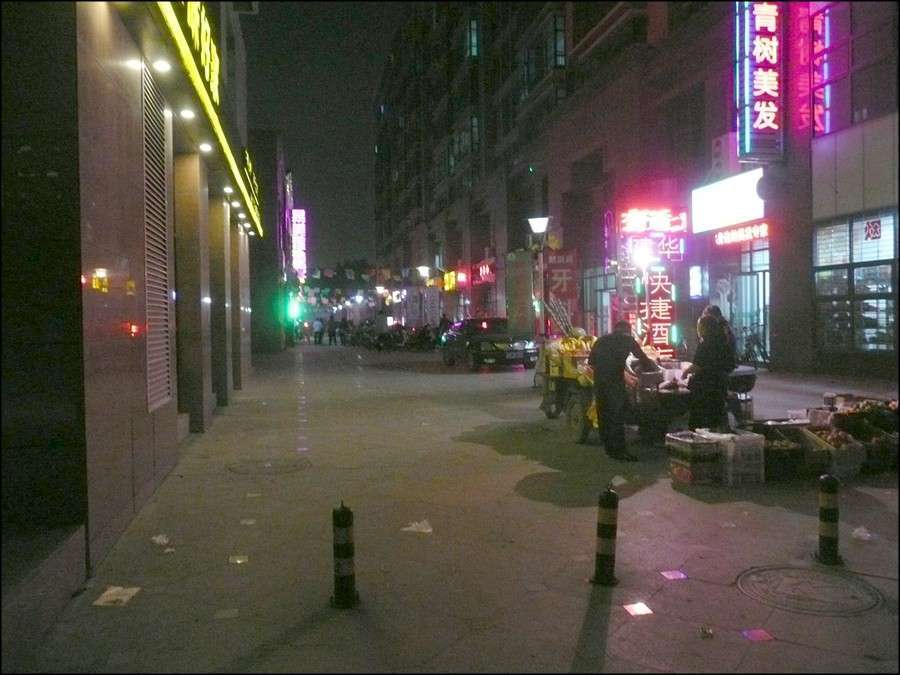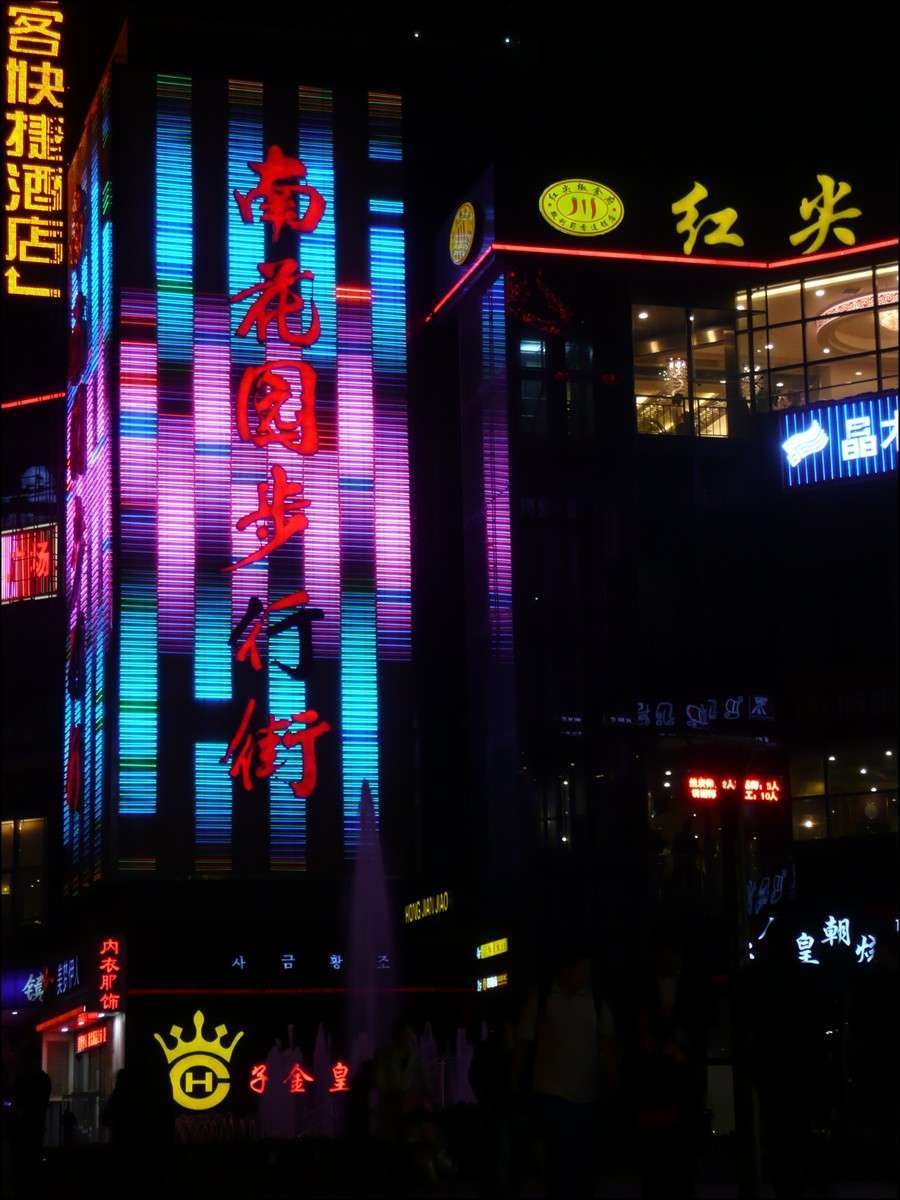 ...and what I'll miss most when I leave Shijiazhuang?
That's easy.
I'll miss the time I've been able to spend with my brother in Shijiazhuang, MaRong and his wife. I doubt I'll ever have adequate words for how grateful I am to them both. Here's hoping I get to China again, or they get to Canada or (better) both! >:(
Tomorrow...On to Tianjin!!!